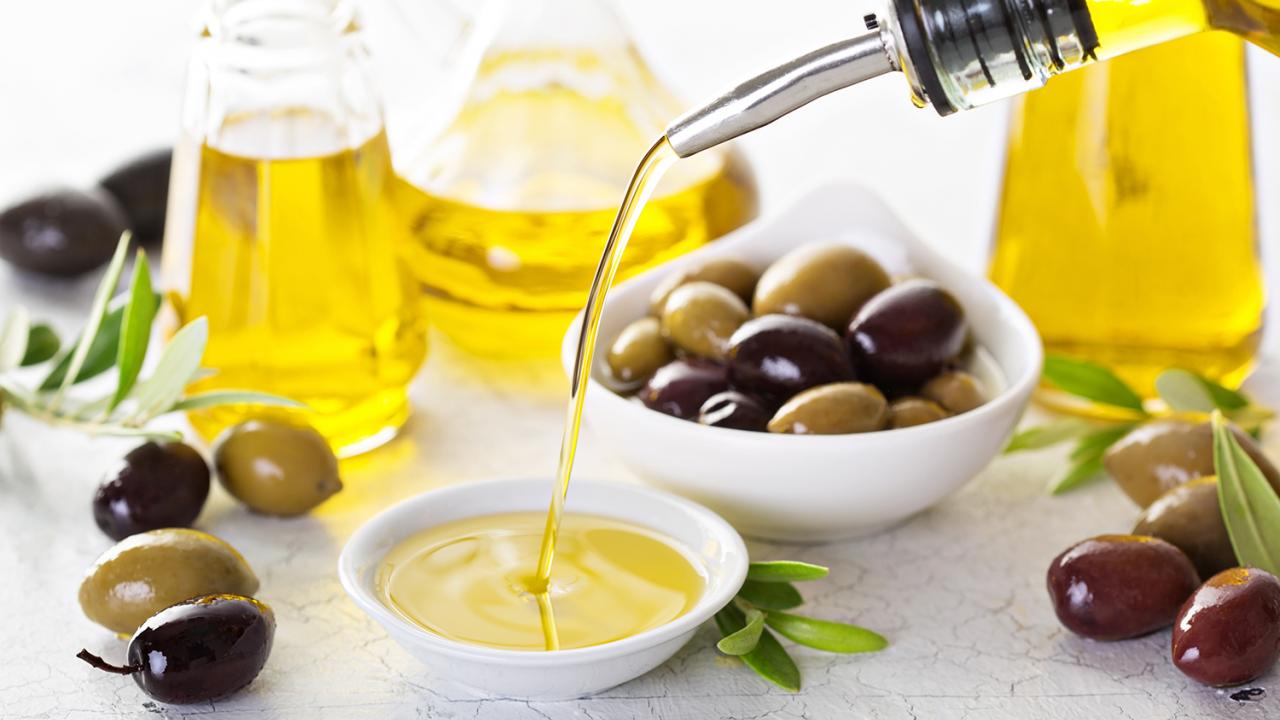 Location
Robert Mondavi Institute Sensory Building
California's olive producers are leading the way on quality, purity and sustainability. In fact, practices in California have helped elevate global quality standards for extra virgin olive oil. Join us for a conversation and olive oil tasting with Dr. Selina Wang, research director for the UC Davis Olive Center and faculty in the Department of Food Science and Technology, and Brady Whitlow, CEO of Corto Olive Company and chairman of the Olive Oil Commission of California. They will discuss how UC Davis research and extensive collaboration with innovators in the olive oil industry are ensuring California's place as a world leader in the production of the highest quality extra virgin olive oil.
Schedule:
5:00-5:30 p.m. Registration
5:30-6:30 p.m. Unrivaled: California's Extra Virgin Olive Oil
6:30-7:00 p.m. Public reception
Speakers:
Selina Wang, Ph.D., has been the research director of the UC Davis Olive Center since 2012. Dr. Wang led the center's chemistry study on the quality and purity of supermarket olive oil from 2009 to 2011, which received worldwide attention, was covered by over 1000 media outlets, and lead to the new olive oil standards for the State of California in 2014. In 2018, she took on an additional role of Cooperative Extension (CE) Specialist in Small Scale Fruit and Vegetable Processing in the UC Davis Department of Food Science and Technology. Her current key activities include, providing extension leadership and educating academics and small-scale fruit and vegetable processors about raw material quality; shelf life and preservation; safety and handling; chemical changes during processing and storage; and value added processing. She also conducts mission-oriented research on emerging issues regarding fruit and vegetable processing. 
Brady Whitlow is the CEO of Corto Olive Company, one of the state's leading producers of olive oil. In 1989, he joined Basic American Foods, in San Francisco. In 1991, he joined the start-up company Muir Glen Organic Tomato Products as the VP of Sales and Marketing. In this role, he took Muir Glen from zero to $18 million in sales in eight years. In 1998, Brady and his partners sold Muir Glen to Small Planet Foods. Brady remained at the helm of Muir Glen and joined the executive management team of Small Planet foods for one year, after which the company was sold to General Mills. Since then, Brady has worked in various capacities in the food industry, including as VP of Sales and Marketing for Amy's Kitchen, Director of Sales for Barbara's Bakery, and as the owner of his own pizza restaurant, Pizza Romeo. He has a B.A. in Communications from the University of Oregon and an M.B.A. from Santa Clara University. Brady currently serves on the board of the Olive Oil Commission of California. 
Price:
General Public: $10.00

Faculty/staff: $7.50/staff ID required (use code

MDVVYDGVWV

)

Students: $5.00/student ID required (use code

JNXRPNIYGG

)
About:
This event is part of the Forum: Talks on Food & Wine Sciences series, which presents an array of research and scientific advancements in the disciplines of wine, brewing, and food sciences to demonstrate the importance of UC Davis to the food and beverage industry.
Venue:
Robert Mondavi Institute Sensory Building
392 Old Davis Road
Davis, CA 95616
Parking: $10