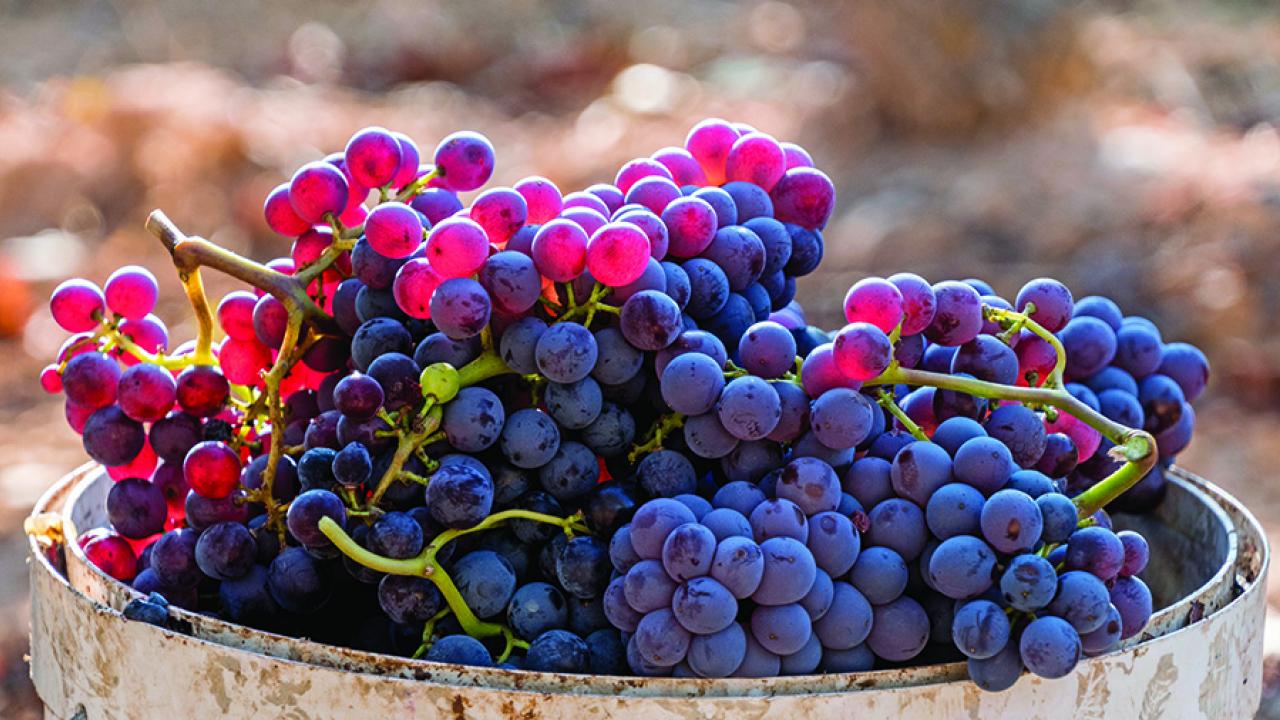 Location
Robert Mondavi Institute Sensory Building
How Science Can Preserve the Ancient Art of Winemaking
Is winemaking art or science? Do we have a responsibility to preserve ancient winemaking practices, native varieties, and vineyards and wines known for their distinctive flavors? Join us for an evening with vintner, physician and author Laura Catena, whose family has been making wine in Argentina for over one hundred years. Catena will share her story of practicing medicine in the United States to making wine from her family's Andean vineyards—and examine how science helps winemakers overcome the threats of climate change, water shortage, and agricultural pests to preserve this ancient beverage. 
Schedule:
6:30-7:00 p.m. Public Reception
7:00-8:00 p.m. How Science Can Preserve the Ancient Art of Winemaking
Speaker:
Laura Catena is a Harvard and Stanford trained biologist and physician, and the founder of the Catena Institute of Wine in Argentina. The Institute is dedicated to preserving the Malbec variety and to elevating Argentine wine. She is currently managing director of Bodega Catena Zapata and of her own Luca winery. Recently, Bodega Catena Zapata (est. 1902) received Argentina's 2017 Extraordinary Winery Award from Parker's The Wine Advocate, and was named most awarded winery in the world by Vivino's Wine Style Awards 2018. Laura has been called the "face" of Argentine wine and is author of Argentina's definitive wine guide, Vino Argentino. She appeared in O, The Oprah Magazine as one of the World's Top Women Vintners. Her work has been featured in The New York Times, the Wall Street Journal, Food and Wine Magazine, La Nación, Decanter and The Economist 1843 Magazine in an article about the Catena Institute titled "Argentine Wine's Premier Crew." In December of 2017 Laura introduced her second book in Latin America, Oro en los Viñedos, an illustrated book about the world's most famous vineyards. Laura is on the Executive Leadership Board of the UC Davis Department of Viticulture and Enology. She splits her time between Mendoza, Argentina, and San Francisco, California, where she practices Emergency Medicine part-time.
Price:
General Public: $10.00

Students: $5.00/ID required (use code XFFZUFOQYK

)
About:
This event is part of the Walt Klenz Wine Business Speakers series, which brings leading figures in the domestic and international wine business to the institute for evenings of talks, insights, and unique perspectives about the wine industry.
Venue:
Robert Mondavi Institute Sensory Building
392 Old Davis Road
Davis, CA 95616
Parking: $9