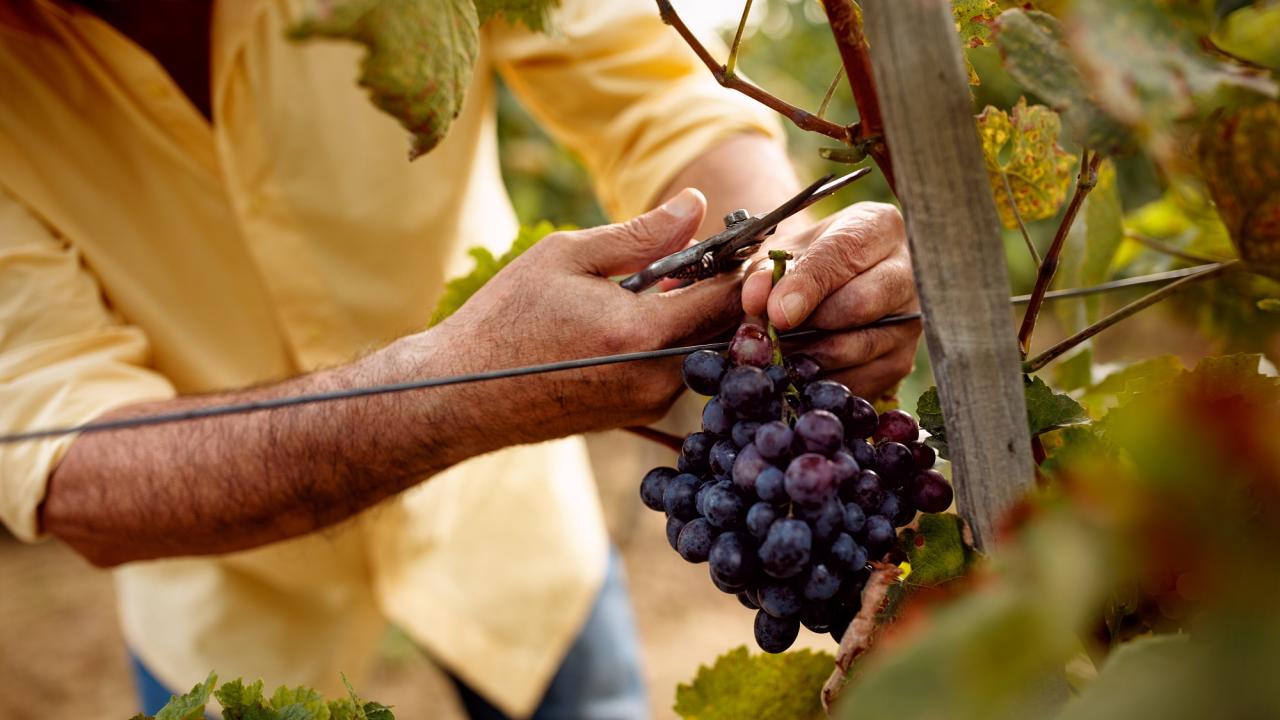 About the Event
On March 17, 2023, Mario Bazán, Dolores Torres, Gustavo Aviña came together to speak with moderator L. Steve Velasquez about their stories working in the vineyards of Napa Valley.
They say "great wine is made in the vineyard," but who nurtures the perfect environment that provides the foundation for great wine? We will hear from viticulture experts who have helped build the reputation of Napa Valley wine and discuss how Mexican and Chicanx communities have contributed their in-depth knowledge and highly-skilled grape cultivation techniques. Understanding their contributions and stories will help all wine drinkers better appreciate the origins of their favorite vintage.
Speaker Biographies: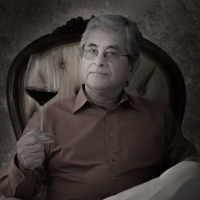 Mario Bazán is the founder of Mario Bazán Cellars and Mario Bazán Vineyard Management. He has gained the respect and admiration from both the winegrowing and winemaking community in the Napa Valley for his continuous hard work and dedication. Mario grew up in his small town in Oaxaca, Mexico where his agricultural life began in his family's cornfield. He came to the U.S. in 1973 in search of work and a better life and settled in the Napa Valley. After working for Joseph Phelps and other prestigious wineries, he joined Robert Mondavi Winery in 1979 as a vineyard laborer and tractor driver. With his diligent work ethic fueling his thirst for knowledge in the vineyard, Mario advanced through the ranks and was ultimately placed in charge of such iconic vineyards as Opus One and To Kalon. He moved to the historic Stag's Leap Wine Cellars in 1995 before realizing his entrepreneurial dream in 1997 by launching Mario Bazán Vineyard Management. He continues to farm several hundred vineyard acres from Napa to Calistoga including the valley floor, foothills and steep mountain ranges. He founded Mario Bazan Cellars in 2005. Under his intense stewardship, the wines of Mario Bazán Cellars have received rave critical reviews since the inaugural vintage and have become the favorites of an ardent group of loyal followers.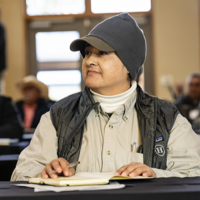 Dolores Torres is the vineyard supervisor at Harlan Estate in the western hills of Oakville, in the heart of the Napa Valley. Previously, Dolores worked at Promontory Wine for 18 years and has been working in vineyards for more than 28 years. Her favorite work is pruning and suckering the vines and has placed in the top three at the Napa Valley Farmworkers Foundations's annual pruning contest many times. She cares deeply about the vineyard and her work. "I like this job because I'm never done learning; the work never ends in the vineyard."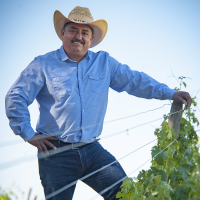 Gustavo Aviña is viticulture director at Pine Ridge Vineyards. He grew up helping his father farm tomatoes in Mexico. When he and his wife came to the United States in 1988, Gustavo began working with some of the finest vineyard management programs in Napa Valley, including stints at Newton Vineyard and with David Abreu. Since 2003, Gustavo has worked intimately with every Pine Ridge Vineyards estate property. He and his team understand the soils and climates of the winery's vineyards in five different appellations: Stags Leap District, Howell Mountain, Oakville, Rutherford, and Carneros. and he cites the opportunity to work with such different vineyards as one of the things he likes best about his job. "Knowing each vineyard row by row, vine by vine— that's how I grow such high-quality grapes. I walk every vineyard, every block, once a week. This close connection to the vines is what gives us the quality grapes that allow us to make such high-quality wine."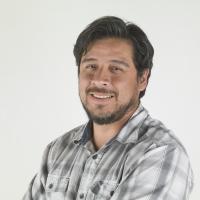 Moderator
L. Steve Velasquez is a Curator for the Division of Home and Community Life, National Museum of American History, part of the Smithsonian Institute. His research interests include Latino history, immigration, food and agricultural labor history, and entertainment. He was co-curator for the exhibitions Food: Transforming the American Table 1950-2000 and Many Voices, One Nation, and the newly opened Entertainment Nation. He is currently involved in a research project on Mexican vineyard workers in Napa and a future exhibit on lowrider cars. Past projects include the Bracero Oral History Project and associated traveling exhibit, Bittersweet Harvest: The Bracero Program 1942-1964; Mexican Treasures at the Smithsonian; AZUCAR! The Life and Music of Celia Cruz; A Collector's Vision of Puerto Rico; Julia Child's Kitchen at the Smithsonian, as well as many other projects. He holds a master's degree in Anthropology from The George Washington University, and a bachelor's degree from the University of Missouri.
About:
Savor: Lectures on Food and Wine hosts thought leaders, entrepreneurs, policymakers, and scientific experts for evenings of illuminating discussion on some of the biggest topics in food and wine being studied at UC Davis today. The Robert Mondavi Institute and UC Davis Library have embarked on this partnership to advance our shared commitment to supporting scholarship about food and wine, at UC Davis and beyond.