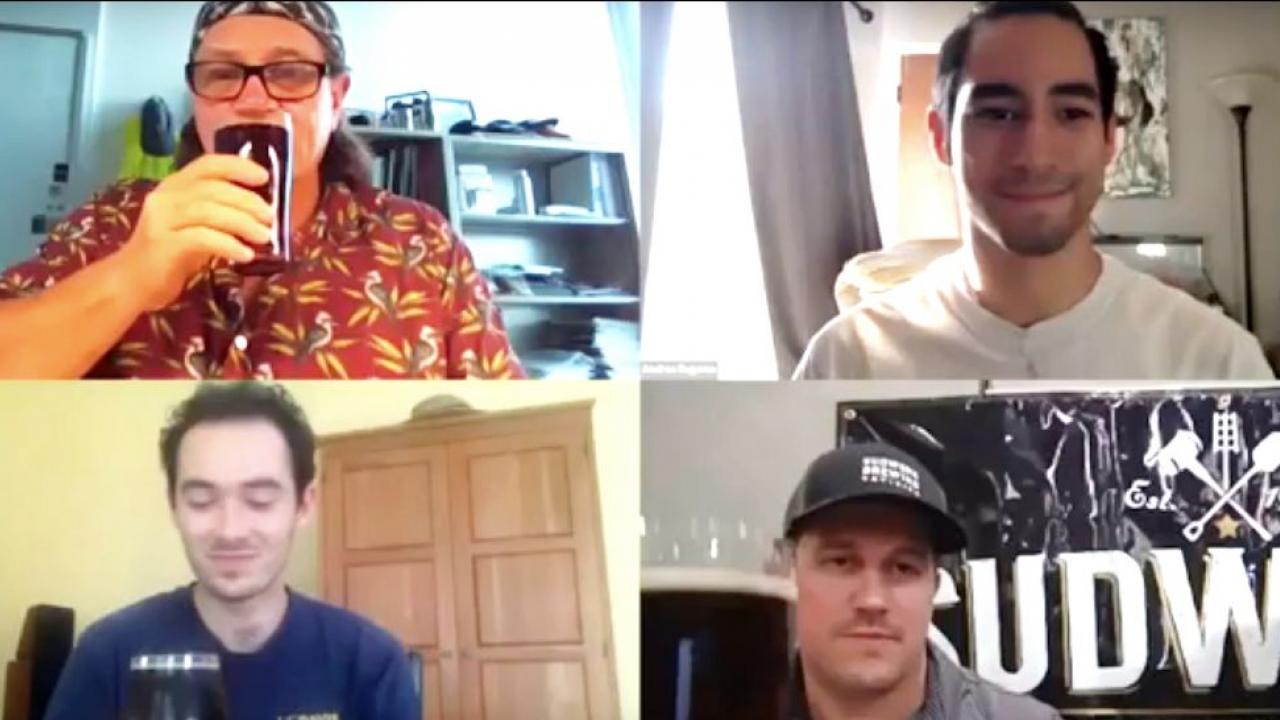 The event:
Each year, UC Davis Brewing Science students compete in the annual Iron Brew Competition for the chance to make their beer on a commercial scale at Sudwerk Brewing Co. in Davis. For this Sips and Bites, we met the students behind this year's winner, a Scottish export-style ale called Caledonian Nights, for an inside peek at what it takes to make a winning brew. They were joined in conversation by Glen Fox, the Anheuser-Busch Endowed Professor of Malting and Brewing Sciences at UC Davis, and Trenton Yackzan, co-owner of Sudwerk Brewing Co.
Schedule:
6:00-7:00pm (PDT) Crafty Collaborations: Iron Brew Winners, with opening remarks by Andrew Waterhouse, director of the Robert Mondavi Institute, and Dana G. Allen, executive director of the Cal Aggie Alumni Association.
The guests:
Glen Fox is the Anheuser-Busch Endowed Professor of Malting and Brewing Sciences at UC Davis. He has published more than 100 peer-reviewed book chapters and journal articles, and is a leading authority on barley, malt and beer quality. In 2018, he was elected Fellow of the Institute of Brewing and Distilling for his contributions to the malting and brewing industries. He joined the faculty at UC Davis in 2019, succeeding Charlie Bamforth.
Trent Yackzan is the Co-owner and Operations Manager at Sudwerk Brewing Co. in Davis. His passion for the beer business was passed on by his grandpa Dean Unger, one of the original co-founders of Sudwerk, which was established in 1989. In 2013, Trent and fellow Davis native Ryan Fry raised funds from UC Davis alumni, friends, and family to purchase the brewery and continue building its legacy.
The beer:
Thanks to all who purchased this year's Iron Brew winner Caledonian Nights—a portion of the proceeds will support the UC Davis Brewing Program.
About:
This Sips and Bites was presented in partnership with the Cal Aggie Alumni Association (CAAA) as a celebration of the tremendous impact UC Davis graduates have on the wine and beer industries. CAAA is the proud organizer of the UC Davis Alumni Wine and Beer Program, which connects the UC Davis community to a rich network of alumni wine and beer makers through lively tastings, engaging food pairings and educational events like this one.