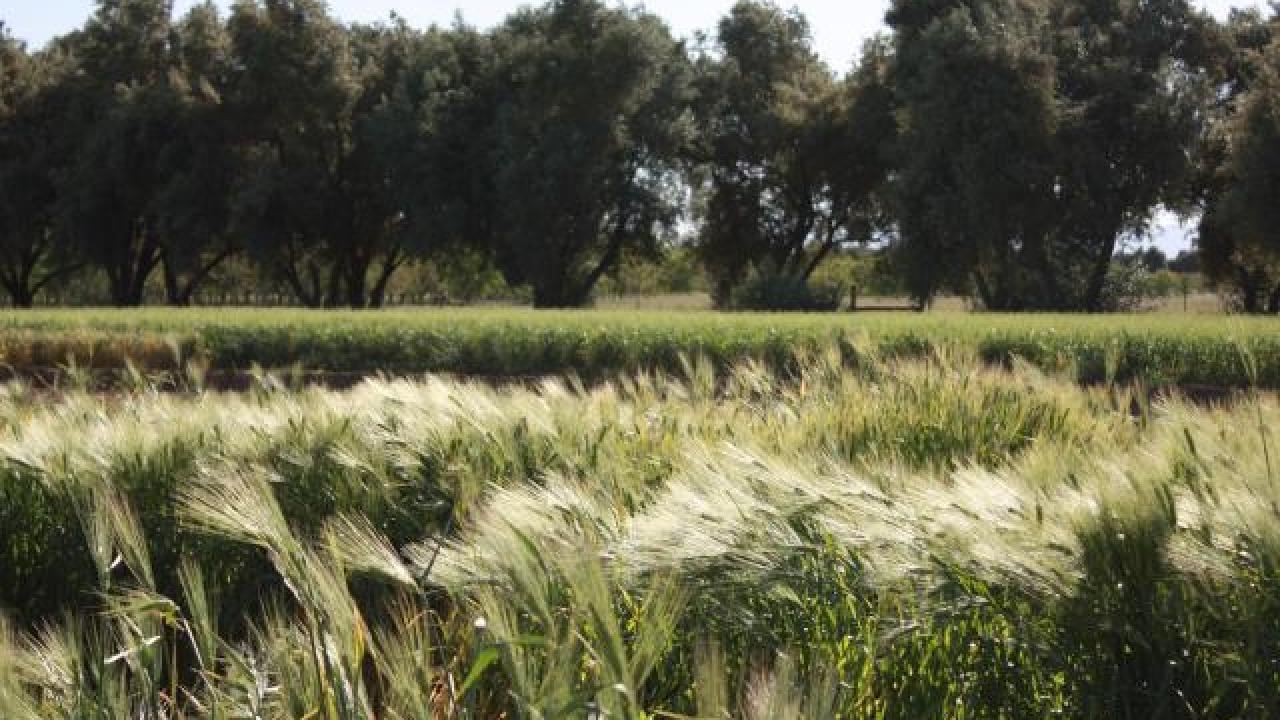 Location
530 Alumni Ln, Davis, CA 95616
The UC Davis SCOPE Small Grains project is a student-led collaborative that strives to breed improved grains and bring out unique flavor profiles and quality characteristics for organic growers and artisanal or specialty markets. Attendees will taste crackers and cookies from three different UC breeding program grains: wheat, triticale (a wheat-rye hybrid), and naked barley. You might find your new favorite flour for baking!
Registration:
The event will be hosted at the Walter A. Buehler Alumni Center on the UC Davis campus. $25, general admission. Parking suggestions are listed below.
Speakers:

Claudia Carter is the Executive Director of the California Wheat Commission, a wheat farmer-funded organization. Claudia oversees the CA Wheat Lab operations and manages the CA Grain Foundation. Through the Lab, Claudia and her team work closely with public and private breeders, millers, and flour users such as tortilla, pasta, and bread makers. Since 2017 she has worked with local schools and community members to promote whole-grain foods. In 2021 she received the Farm-to-School grant from the California Department of Food and Agriculture to support education, procurement, and consumption of whole grains among students and their communities. In 2022, she received the USDA Farm-to-School grant. Claudia brings a holistic perspective from working in agriculture, food, and nutrition to generate solutions to break the cycle and growing public health challenges specifically related to childhood obesity. She was born in Ecuador, has a B.S. in food Science, M.S. in cereal science, and is currently pursuing her Ph.D. in Exercise Science and Nutrition.

Allison Krill-Brown is the Research Advisor for the Small Grains program at SCOPE. Allison is a plant breeder working on small grains and spinach.  As part of the SCOPE program Allison oversees and advises students on projects to develop wheat varieties for organic growers and specialty markets.  She is also part of a collaboration of US plant breeders developing naked barley varieties for multiple uses including food, animal feed and malting.  Allison leads the UC Davis spinach breeding program in developing baby leaf spinach with improved disease resistance.

Charlie Brummer is the Director of the Plant Breeding Center and a Professor in the Department of Plant Sciences at the University of California, Davis. He breeds alfalfa, spinach, and hemp, among other crops. His lab conducts research on improving breeding methodologies for outcrossing crops, on applying genetic markers to practical plant improvement programs, and on using genomics to understand the genetic control of important traits. His program evaluates and incorporates various untapped germplasm sources into breeding populations to expand genetic diversity and introduce new traits. In addition to research, he teaches courses on advanced plant breeding, forage crop management, and occasional seminars on breeding for organic systems. He co-teaches "Principles of Horticulture and Agronomy," an introductory course for the graduate program in horticulture and agronomy. He leads the Student Collaborative Organic Plant-breeding and Education program, which includes several student-led breeding projects on tomato, pepper, wheat, zinnia, and celtuce.
---
About:
This event is part of the Sips and Bites series, which explores the stories behind foods and drinks with winemakers, brewers, and culinary innovators with tastings and conversations about what inspires them to make their wines, beers, and foods.
Venue & Parking:
This event will be in-person at the Walter A. Buehler Alumni Center. Parking is available at the Gateway Parking Structure. Parking payment is enforced on weekdays. There are three options for parking payment:
UC Davis uses ParkMobile – please be sure to download the app ahead of time. When you park, you will enter the Zone number (listed on the nearby sign) into the app and follow the instructions to pay for parking. This is the preferred and easiest method.

If you do not have a smartphone to download the app, you can also sign up for an account online and follow the steps on the website: https://parkmobile.io

Alternatively, permit machines in the Gateway Parking Structure accept credit cards. You will need to enter your license plate number into the machine to purchase a permit. We recommend this option as a last choice.
Questions?
If you have questions about this event, please email rmievents@ucdavis.edu.