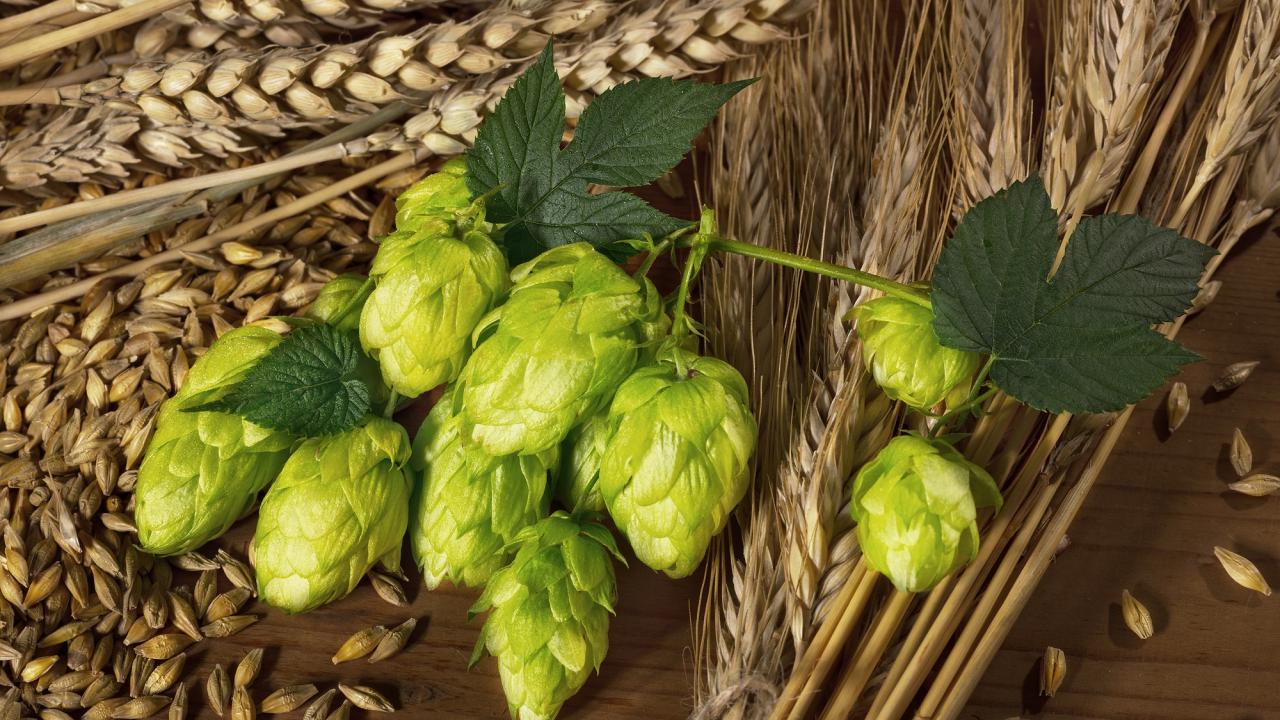 On March 2, 2022, Missy Begay, Ron Silberstein, and Glen Fox came together to talk about the terroir of beer.
Wine has traditionally been associated closely with the region in which it is produced — but what about beer? Watch a conversation between UC Davis' brewmaster and the founders of a Native American-owned brewery and a Bay Area craft malthouse who are breaking new ground by sourcing local, sustainable ingredients and integrating their communities' values into innovative business models that bring a whole new meaning to the "sense of place" we call terroir.
Speaker Biographies:
Missy Begay is co-founder and creative director of Bow & Arrow Brewing Co., the first Native-woman-owned brewery in the country, which produces beers using foraged, indigenous, and regionally sourced ingredients. Born in Albuquerque and raised on the Navajo (Diné) Nation, Missy is a granddaughter of Navajo silversmiths and weavers. She holds an MD from the University of New Mexico and enjoys researching desert botanical plants, storytelling, and exploring the Southwest in her Land Cruiser 60.

Ron Silberstein is co-founder of Admiral Maltings, which sells ecologically sustainable craft malts from locally sourced grains to breweries across California, fostering connections between craft brewers, distillers, and their local agricultural community. Ron experimented with home brewing throughout his first career as an immigration attorney, before opening ThirstyBear Brewery in 1996, which became San Francisco's first organic brewery in 2007. A graduate of UC Davis' brewing program, Ron is also a founding member of the San Francisco Brewers Guild, which has grown to become the Bay Area Brewers Guild.

Moderator Glen Fox's areas of research are barley, malt, and brewing quality. He has published numerous book chapters and peer-reviewed journal articles and is senior editor of the book, Achieving Sustainable Cultivation of Barley. Dr. Fox was appointed the Anheuser-Busch Endowed Professor of Malting and Brewing Sciences in UC Davis' Department of Food Science and Technology in 2019. Previously a Senior Fellow at the University of Queensland, Australia, he has many years of experience working with barley breeding programs, and malting and brewing industries in Australia and overseas.
About:
Savor: Lectures on Food and Wine hosts thought leaders, entrepreneurs, policymakers, and scientific experts for evenings of illuminating discussion on some of the biggest topics in food and wine being studied at UC Davis today. The Robert Mondavi Institute and UC Davis Library have embarked on this partnership to advance our shared commitment to supporting scholarship about food and wine, at UC Davis and beyond.
Venue:
Savor: The Terroir of Beer will be presented via Zoom.