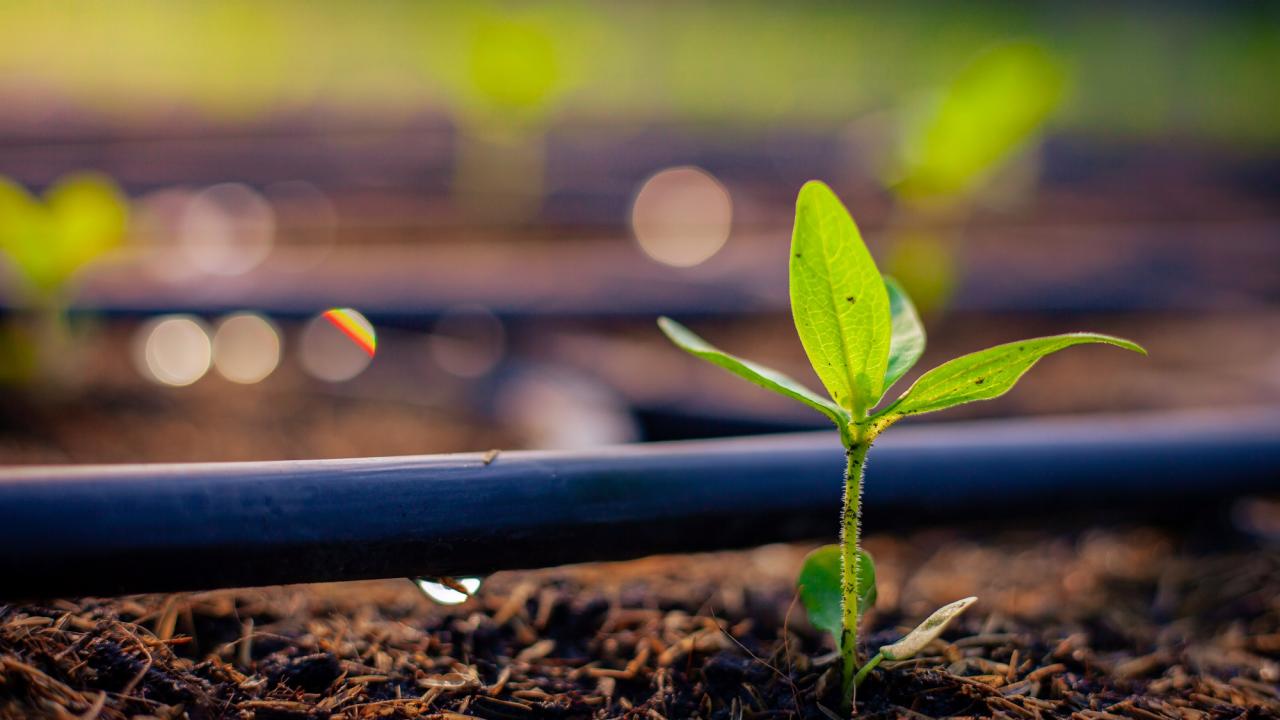 On June 29, 2022, Paul Muller, Ruth Dahlquist-Willard, and David Mancera spoke about how to ensure an agricultural economy where small farmers thrive.
If you shop at your local farmer's market, your weekly fresh fruit and vegetable haul is increasingly at risk. Small farms face a barrage of threats, including climate change, complex water laws, and stricter regulations. Often, the only voices of farmers heard at the regulatory table are those of larger agribusiness groups with resources to influence policies. How do we sustain small farms and protect agricultural diversity?
Speaker biographies:

Paul Muller co-owns Full Belly Farm with five other partners. They have been growing certified organic produce on their 400-acre farm in Capay Valley since 1985. Full Belly Farm grows 80 different crops in rotation, providing year-round employment for farm labor. They use cover crops that fix nitrogen and provide organic matter for the soil and plant habitat areas for beneficial insects and wildlife. One of the farm's goals is to integrate farm production with longer-term environmental stewardship.

Ruth Dahlquist-Willard is the Small Farms and Specialty Crops Advisor for UC Cooperative Extension in Fresno and Tulare Counties. She coordinates an extension program supporting small-scale, diversified, and socially disadvantaged farmers through individual extension support, bilingual outreach and training, research on small-acreage specialty crops, and policy engagement. Ruth holds a Ph.D. in Entomology from the University of Idaho and the Centro Agronómico Tropical de Investigación y Enseñanza (CATIE).

David Mancera is the Director of Ecosystem Building at Kitchen Table Advisors, working towards more equitable access to land, capital, and markets for small farms. His first exposure to life in agriculture was at eight years old, contributing to his migrant family's income. With a field laborer's understanding and hands-on experience, David pursued a bachelor's degree in Agriculture Business at Cal Poly in San Luis Obispo. He also holds a master's degree in Agriculture and Resource Economics from UC Davis.
About:
Savor: Lectures on Food and Wine hosts thought leaders, entrepreneurs, policymakers, and scientific experts for evenings of illuminating discussion on some of the biggest topics in food and wine being studied at UC Davis today. The Robert Mondavi Institute and UC Davis Library have embarked on this partnership to advance our shared commitment to supporting scholarship about food and wine, at UC Davis and beyond.
Venue:
Savor: Sustaining Small Farms will be presented via Zoom.