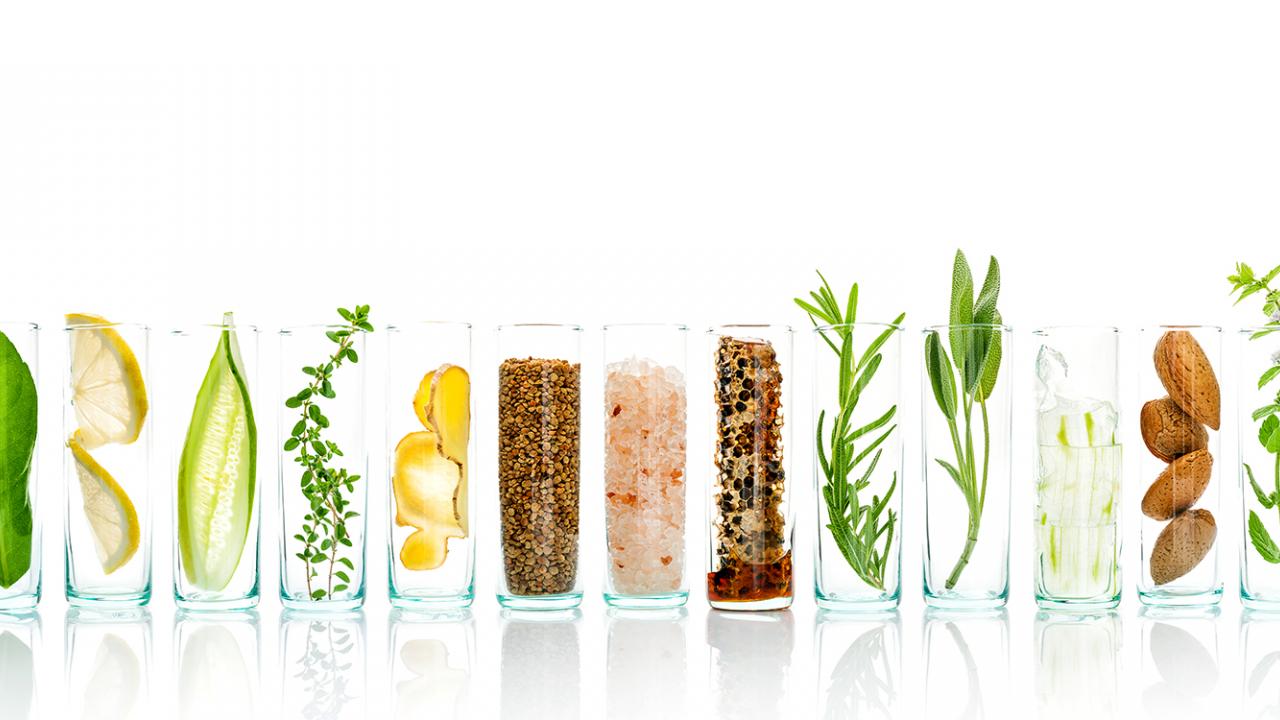 Of all the senses, smell may be the most poorly understood. What are smells and why are they so evocative? Join us for a conversation with author Harold McGee, whose most recent book, Nose Dive: A Field Guide to the World's Smells, reveals the power of smell to expose unseen details of our world and life. He will be joined by UC Davis Professor Susan Ebeler, who studies how aroma compounds interact and contribute to complex food and beverage flavors. They will discuss the intricate relationship between the composition of aromas and how we experience what we eat.
Schedule: 
5:00-6:15 PM (PST) Savor: The Science and Mystery of Smell
Speaker Biographies:
Author Harold McGee writes about food science and cooking. He has received numerous honors for his work, and for five years wrote a column, "The Curious Cook," for The New York Times. He has contributed to the journal Nature, is a regular speaker at the Culinary Institute of America, and since 2010 has been a visiting lecturer at Harvard. He is best known for his James Beard Award-winning book On Food and Cooking: The Science and Lore of the Kitchen, initially published in 1984 and revised in 2004.
Professor Susan Ebeler studies how agricultural and production practices affect the composition and flavor of grapes, wines, and other foods and beverages. From aromas to antioxidants, her research seeks to answer questions about the flavor, quality and health effects of chemical compounds in food and wine. She is on the faculty of the UC Davis Department of Viticulture and Enology and associate dean of Undergraduate Academic Programs for the College of Agricultural and Environmental Sciences.
About:
Savor: Lectures on Food and Wine hosts thought leaders, entrepreneurs, policy makers and scientific experts for evenings of illuminating discussion on some of the biggest topics in food and wine being studied at UC Davis today. The Robert Mondavi Institute and UC Davis Library have embarked on this partnership to advance our shared commitment to supporting scholarship about food and wine, at UC Davis and beyond.
Venue:
Savor: the Science and Mystery of Smell will be presented via Zoom.