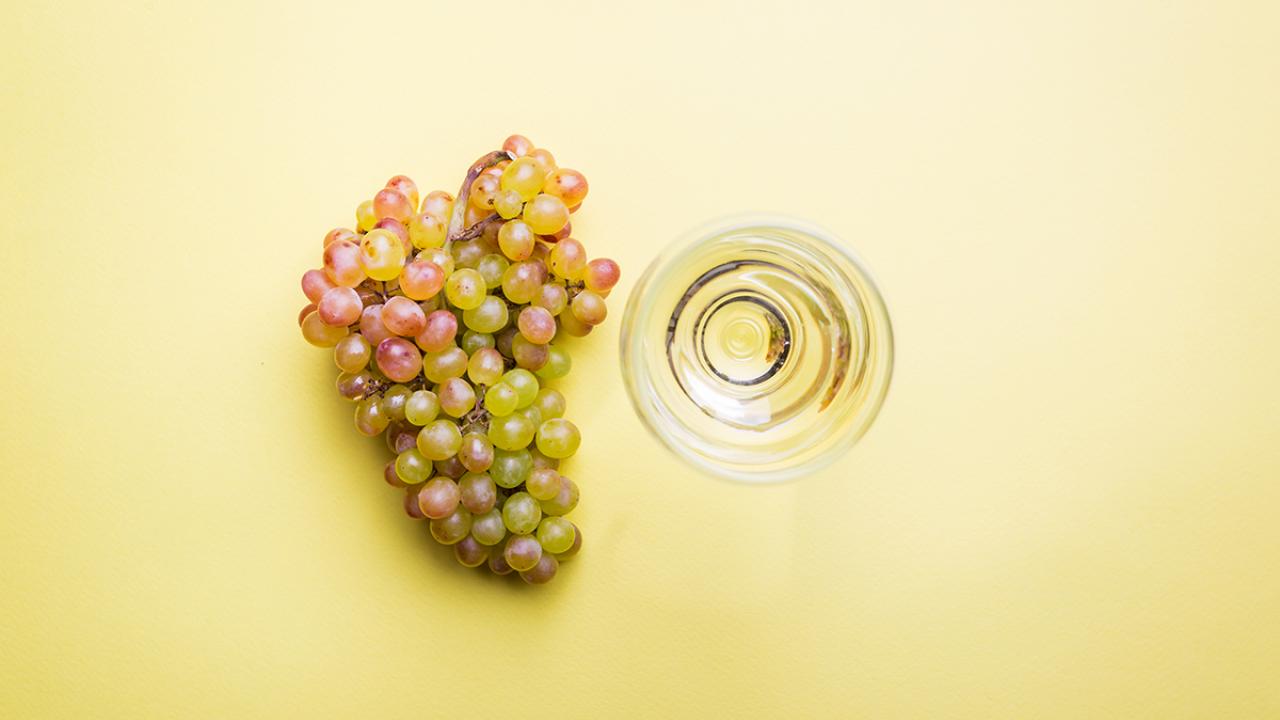 Climate change is making it increasingly difficult to grow grape varieties like Chardonnay and Cabernet Sauvignon, which some experts fear may eventually go extinct. Meanwhile, innovative winemakers are experimenting with newer and more resilient varieties, some of which could eventually become the world's most-planted vines. Esther Mobley, who writes about wine for the San Francisco Chronicle and has covered the effects of climate change on Napa Valley, will join Dan Petroski, winemaker for Larkmead Vineyards, and Elisabeth Forrestel, who studies the responses of wine grapes to warming temperatures, to discuss the future of grapes and wine, and the need to diversify in the face of climate change.
Schedule:
6:00-7:15pm (PDT) Savor: California's Vanishing Chardonnay
Speakers:
Assistant Professor Elisabeth Forrestel researches the evolutionary and ecophysiological basis of adaptation to drought and heat stress in wild and cultivated grapevines, with an emphasis on how the impacts of climate change can be mitigated by altering cultural practices and embracing cultivar diversity. She has also started the International Initiative for Viticultural Adaptation, which includes plantings of "Future Varieties for California" research vineyards in Napa and Davis with over 60 cultivars that have wine-making potential under warmer and drier conditions. She is on the faculty of the UC Davis Department of Viticulture and Enology.
Wine Writer Esther Mobley joined the San Francisco Chronicle in 2015 to cover California wine, beer, and spirits. She was the 2019 Feature Writer of the Year in the Louis Roederer International Wine Writers Awards. In 2018, the California Newspaper Publishers Association awarded her first place in Feature Writing for her story on a winery born from a California cult, and first place in Agricultural Reporting for her examination of Napa Valley's future. The Association of Food Journalists recognized Mobley's work as the Best Writing on Beer, Wine, or Spirits in 2017 for her profile of farmer Chuy Ordaz. Prior to becoming the wine critic for the San Francisco Chronicle, she was an assistant editor at Wine Spectator magazine.
Dan Petroski is the winemaker at Larkmead Vineyards and founder of Massican winery. He has received widespread acclaim for his wines, and in 2017 was named "Winemaker of the Year" by the San Francisco Chronicle. He is at the forefront of the climate change discussion, and has written about the need for Napa Valley winemakers to identify solutions to rising temperatures. Last year, he planted a new experimental vineyard at Larkmead to test grape varieties from the Southern Hemisphere and Southern Mediterranean.
About:
Savor: Lectures on Food and Wine hosts thought leaders, entrepreneurs, policy makers and scientific experts for evenings of illuminating discussion on some of the biggest topics in food and wine being studied at UC Davis today. The Robert Mondavi Institute and UC Davis Library have embarked on this partnership to advance our shared commitment to supporting scholarship about food and wine, at UC Davis and beyond.
Venue:
This is a virtual event that will be presented via Zoom. In order to access this webinar, you will need a free Zoom account, which you can sign up for here.