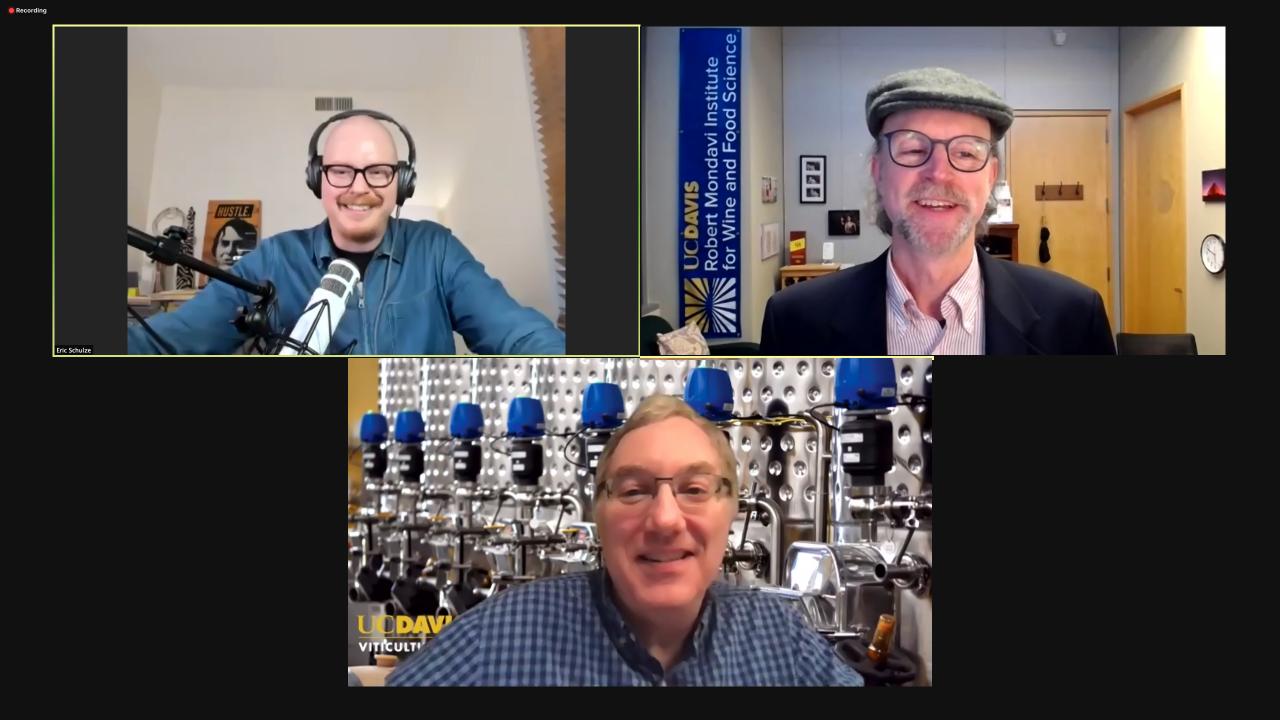 Growing Real Beef Without the Moo: The Future of the Cultured Meat Industry
The growing human population is increasing demand for food, and rising incomes are raising demand for meat. Cultured meat, meat grown in a lab from animal cells, could be key to the rising food insecurity, as well as reducing our environmental, ethical, and health impact. UC Davis has the skills to tackle this challenge.  David Block, Ernest Gallo Endowed Chair in Vilticulture and Enology, and Eric Schulze, Vice President of Product and Regulation at Memphis Meats, will discuss UC Davis' exciting new campus research program on cultured meats, the key technical hurdles to commercialization, consumer perception issues, regulatory challenges, the social benefits of cultured meat, and where it is being sold.
Watch:
---
Speakers:
David Block is the Ernest Gallo Endowed Chair in Viticulture and Enology Professor and Vice Chair, Department of Viticulture and Enology Professor, Department of Chemical Engineering and Materials Science. He and a team of UC Davis researchers recently received a large NSF grant to study the challenges towards producing cultured meat. His research has covered numerous topics including the advancement of fermentation datamining, modeling, and optimization methods, metabolic engineering of yeast and lactic acid bacteria for improved production of biofuels and recombinant proteins, catalytic conversion of agricultural waste streams into fuels and chemicals with added value. Block has won many awards for his teaching, and is recognized for his leadership on campus. 
Eric Schulze, is a molecular biologist, genetic engineer, science policy strategist, STEM educator, TV presenter, and former federal biotechnology regulator. He is currently Vice President of Product and Regulation at Memphis Meats, where he leads the design and development of the company's first-ever cell-based meat products as well as its regulatory, policy, and government affairs. He previously served as Senior Scientist for Memphis Meats. Before that, he served as a U.S. Food and Drug Administration regulator within the Obama Administration handling a portfolio of novel food and drug biotechnology products and policy.  
About:
This event is part of the Forum: Talks on Food & Wine Sciences series, which presents an array of research and scientific advancements in the disciplines of wine, brewing, and food sciences to demonstrate the importance of UC Davis to the food and beverage industry.