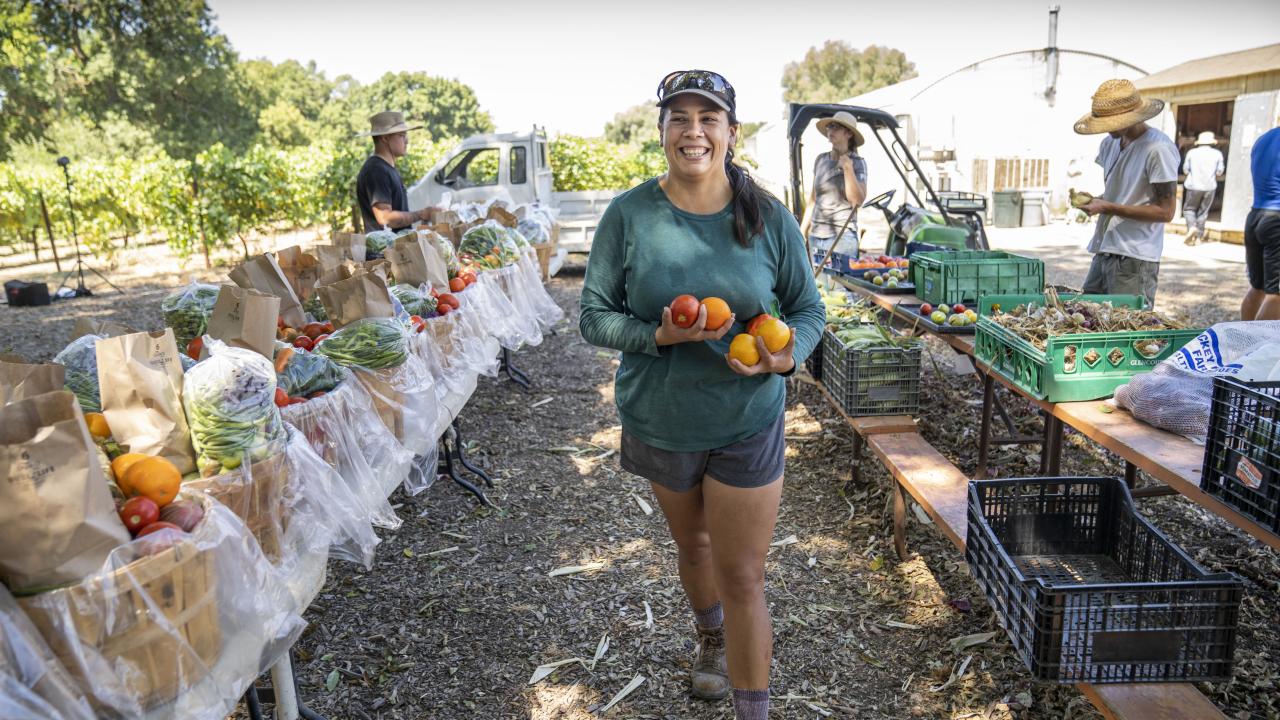 On May 16, 2023, UC Davis Student Farm Director Colin Dixon shared the importance of the farm, and students Wendy Martinez Castaneda, Jesus Trujillo, and Marcy Cathcart talked about their program experiences. Founded in 1977, the 23-acre Student Farm at UC Davis is a community where students create, maintain, and explore sustainable food systems. It's a small farm with a significant impact, hosting programs in market-scale farm production, food access and security, restoration, and much more.
Short Program Overview Videos:
Speakers:

Colin Dixon is the Director at the UC Davis Student Farm. He has been teaching and learning in community-based education for more than 20 years. He has directed projects engaged with food, environment, and community from Northern California to Chicago to Uzbekistan. Colin earned a Ph.D. in Education from the University of California, Davis, researching hands-on learning that helps young people see their power and make a change in their lives and communities. Agriculture has always been a part of Colin's life, from raising goats in Washington State as a child to teaching on an urban farm in Washington, DC. For the last eight years, he has organically farmed and milled olives near Winters, CA. Colin's first job in Davis was at the Student Farm, and he is thrilled to rejoin a community engaging society's greatest challenges. He believes there is no more important work than building ecologically sound and socially just food systems and communities in a changing world.

Moderator Andrew Waterhouse is a professor in the UC Davis Department of Viticulture and Enology, and has previously held the John E. Kinsella Chair in Food, Nutrition, and Health, and the Marvin Sands Endowed Chair in Viticulture and Enology. He has won a UC Davis Chancellor's Fellow award, holds an honorary doctorate from the University of Bordeaux, and has been named one of the most highly cited researchers in agriculture by ISI. In 2018, he was named the director of the Robert Mondavi Institute. 
---
About:
This event is part of the Forum: Talks on Food & Wine Sciences series, which presents an array of research and scientific advancements in the disciplines of wine, brewing, and food sciences to demonstrate the importance of UC Davis to the food and beverage industry.
Questions?
If you have questions about this event, please email rmievents@ucdavis.edu.