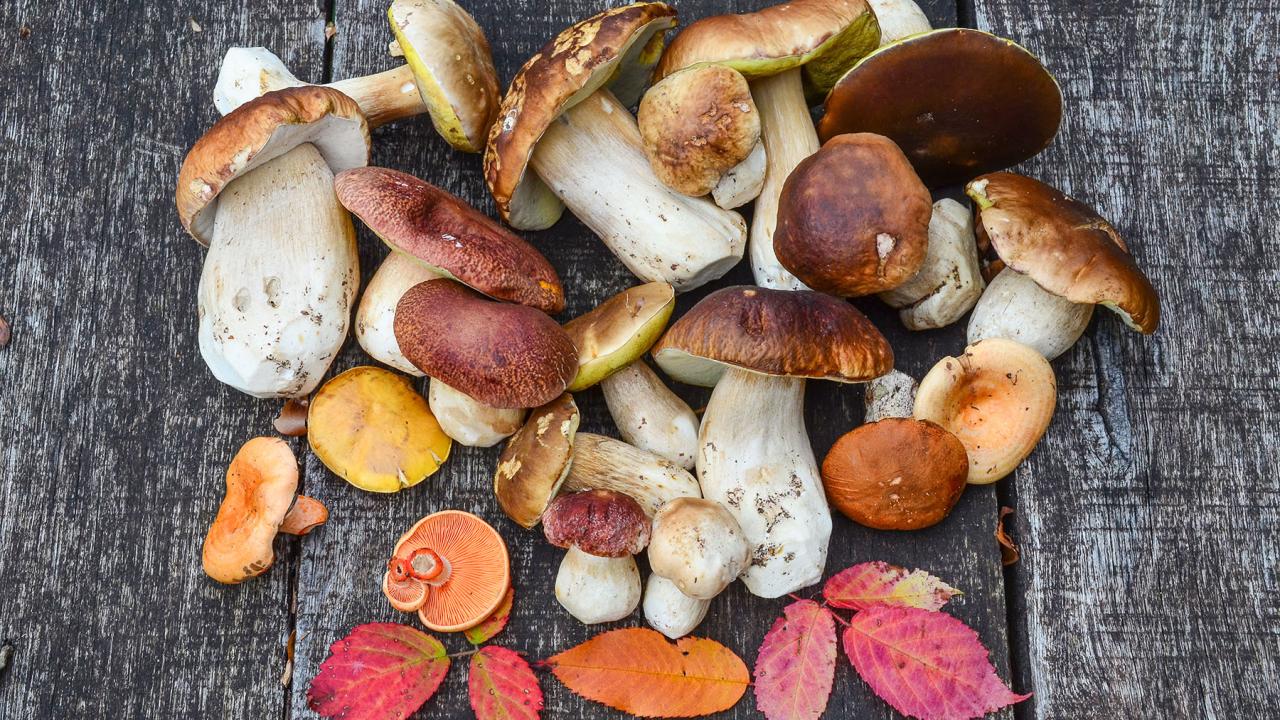 Location
392 Old Davis Road, Davis, CA 95616
Update 1/9/23: Event is sold out!
From delicious delicacies to fermenting grapes into wine, fungi are fascinating, dynamic, and beautiful. Dr. Gordon Walker has reached millions of people through his social media account, Fascinated by Fungi, sharing the diversity of colors, forms, and functions in the fungi kingdom. Join us as he discusses the biology and ecology of fungi, shares some basic types of mushroom morphology, and talks about edibility and toxicity.
Registration is $25, with limited seating. Includes reception with wine and hors d'oeuvres immediately following.
Additionally, award-winning olive oil and single-variety honey products will be available for purchase from the UC Davis Olive Center and UC Davis Honey and Pollination Center and directly support the centers. Cash and check payments only.
Event is sold out.
Speakers:
Gordon Walker has harbored a deep fascination with all things fungi since childhood. Through his social media (@FascinatedByFungi), he has reached millions around the globe, sharing the fantastic diversity of colors, forms, and functions in the fungi kingdom. Walker has a Ph.D. from UC Davis, where he focused on biochemistry, genetics, and yeast ecology in wine. After receiving his doctorate in 2016, he worked at Opus One Winery for two harvests, helping to pioneer the use of novel fermentation control technology. He continues to work alongside and support the wine industry as a post-doctorate scholar with Dr. Ron Runnebaum at UC Davis. He is a highly skilled science communicator, published academic author, and award-winning speaker. He aims to teach the world about mushrooms, inspiring others to protect nature and build a more sustainable future.
Moderator Andrew Waterhouse is a professor emeritus in the UC Davis Department of Viticulture and Enology and has previously held the John E. Kinsella Chair in Food, Nutrition, and Health, and the Marvin Sands Endowed Chair in Viticulture and Enology. He has won a UC Davis Chancellor's Fellow award, holds an honorary doctorate from the University of Bordeaux, and has been named one of the most highly cited researchers in agriculture by ISI. In 2018, he was named the director of the Robert Mondavi Institute.
---
About:
This event is part of the Sips and Bites series, which explores the stories behind foods and drinks with winemakers, brewers, and culinary innovators with tastings and conversations about what inspires them to make their wines, beers, and foods. 
Venue & Parking:
This event will be in-person in the Silverado Vineyards Sensory Theater at the Robert Mondavi Institute, Sensory Building. Parking is available at the Gateway Parking Structure. Parking payment is enforced on weekdays. There are three options for parking payment:
UC Davis uses ParkMobile – please be sure to download the app ahead of time. When you park, you will enter the Zone number (listed on the nearby sign) into the app and follow the instructions to pay for parking. This is the preferred and easiest method.

If you do not have a smartphone to download the app, you can also sign up for an account online and follow the steps on the website: https://parkmobile.io

Alternatively, there are permit machines in the Gateway Parking Structure that accept credit cards. You will need to enter your license plate number into the machine to purchase a permit. We recommend this option as a last choice.
Questions?
If you have questions about this event, please email: rmievents@ucdavis.edu.