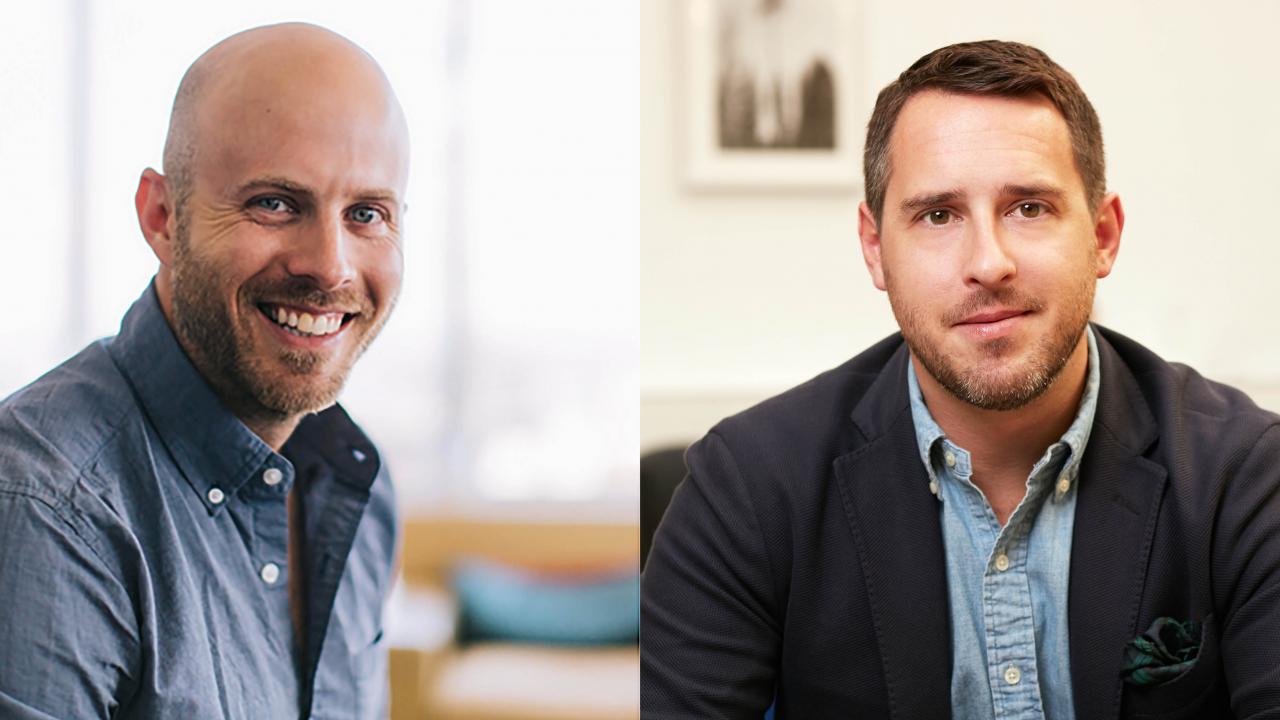 Location
Robert Mondavi Institute Sensory Building
Telling Stories: Wine, Commerce and Content in the Age of Experience
Join us for an evening with Verve Wine's Master Sommelier and Co-Founder Dustin Wilson, and President and COO Matt Sabato. They will discuss how and why they are focused on meeting and engaging consumers at different points of their journey through the world of wine.
Schedule:
5:30-6:00 p.m. Registration
6:00-7:00 p.m. Telling Stories: Wine, Commerce and Content in the Age of Experience
7:00-7:30 p.m. Reception
Speakers:
Dustin Wilson is the co-founder of Verve Wine and a Master Sommelier based in New York City. His career spans some of the top restaurants across the United States including Frasca Food & Wine and The Little Nell, both in Colorado, and RN74 in San Francisco, California. Dustin is best known for his position as Wine Director of the 3 Michelin-starred restaurant, Eleven Madison Park in New York. He had a leading role in the critically acclaimed wine documentary, SOMM, and the film's sequels, SOMM: Into the Bottle, and SOMM III.
Matt Sabato is the president and COO of Verve Wine. Matt spent nearly 10 years in various positions within the Ralph Lauren Corporation and brings expertise in strategy, merchandising, and inventory management. As a Senior Director at Ralph Lauren, Matt helped the wholesale Childrenswear business navigate significant industry disruption, regaining strong operating profitability through innovative merchandise planning, strategic supply chain decisions and finely tuned operational discipline. Prior to working in fashion, Matt's brief tenure as a high school teacher and coach significantly impacted his leadership style and has translated into a passion for developing strong and versatile teams while nurturing a collaborative working culture. Matt is a native of Western New York and holds a B.A. in History from Middlebury College in Vermont. 
Price:
General Public: $10.00

Faculty/staff: $7.50/staff ID required (use code

YZEDSULCGK

)

Students: $5.00/student ID required (use code

TJLTIEXLEI

)
About:
This event is part of the Walt Klenz Wine Business Speakers series, which brings leading figures in the domestic and international wine business to the institute for evenings of talks, insights, and unique perspectives about the wine industry.
Venue:
Robert Mondavi Institute Sensory Building
392 Old Davis Road
Davis, CA 95616
Parking: $10