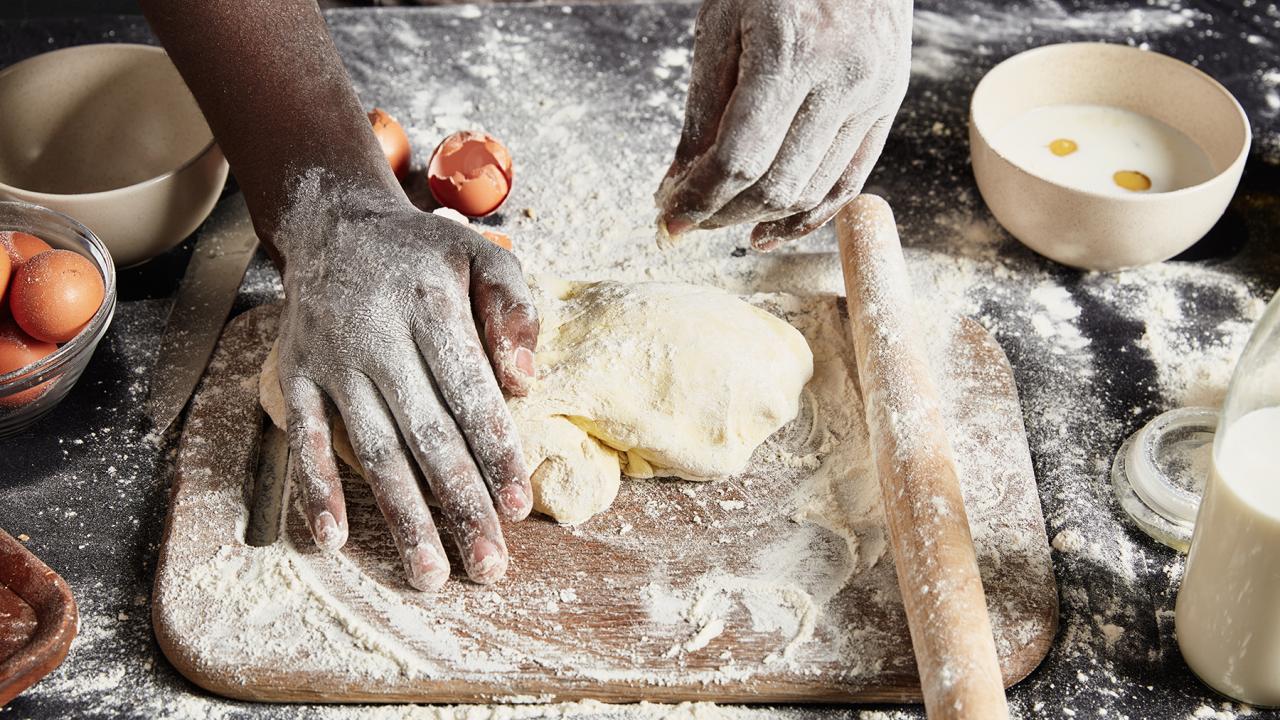 Event Canceled: We regret to inform you that due to unforeseen circumstances, we are unable to proceed with the event on February 1. We hope to reschedule and will update you accordingly. No action is required by registrants at this time.
Join three award-winning thought leaders and culinary changemakers in Black women's food culture as they address how Black women's creative labor is the root of American cuisine. By addressing persistent popular narratives, from Black women as "natural cooks" to critiques of soul food as "unhealthy," the panelists will discuss how Black women's authoritative food voices are creating new perspectives of our food history, new models of entrepreneurship, community, and creativity in the food industry.
Presented virtually via Zoom.
Event has been postponed
Speaker biographies:
Please visit Kitchen Arts & Letters to purchase California Soul by Tanya Holland or Eating While Black by Psyche Williams-Forson.
Tanya Holland is the Executive Chef/Owner of the famous and beloved Brown Sugar Kitchen restaurant, located in Oakland, California, which has received multiple Michelin Bib Gourmand awards. She is known for her inventive take on modern soul food as well as comfort classics and released her latest book, California Soul: Recipes from a Culinary Journey West, in 2022. An in-demand public speaker and lecturer, Holland frequently leads the conversation on inclusion and equity in the hospitality industry. Holland is a member of the Board of Trustees of The James Beard Foundation and the Chef Chair of the James Beard Awards. Previous books include The Brown Sugar Kitchen Cookbook and New Soul Cooking. She also competed on the fifteenth season of Top Chef on Bravo.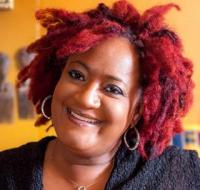 Psyche Williams-Forson is Professor and Chair of the Department of American Studies at the University of Maryland, College Park. She is a material culturalist who examines the lives of African Americans living in the United States from the late 19th century to the present. Her research explores the ways in which Black people engage their material worlds, especially with food, food cultures, and the many historical legacies of race and gender (mis)representation. She is widely published in this area including the award-winning Building Houses out of Chicken Legs: Black Women, Food, and Power (2006); and, Eating While Black: Food Shaming and Race in America, which was published in 2022.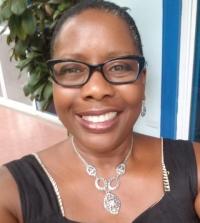 Kimberly D. Nettles-Barcelón is an Associate Professor in the African American & African Studies Department at UC Davis. Her research and writing interests are in Black women's resistance throughout the African Diaspora. She is also a scholar of critical food studies with a particular focus on race and gendered representations of Black women and food in popular culture. Nettles-Barcelón has published an auto-ethnography of her travels to gather the life-history narratives of Guyanese women activists in her Guyana Diaries: Women's Lives Across Difference (Left Coast Press, 2008) and articles in Social Movement Studies and Meridians: feminism, race, transnationalism. In addition, she has articles that think through the significance of Black women's work with food as a form of cultural and political resistance, with pieces that have appeared in the critically acclaimed journals Gastronomica: the Journal of Critical Food Studies and BOOM: A Journal of California. Nettles-Barcelón serves as a Book Review Editor for Food and Foodways, a refereed, interdisciplinary, and international journal devoted to publishing original scholarly articles on the history and culture of human nourishment.
About:
Savor: Lectures on Food and Wine hosts thought leaders, entrepreneurs, policymakers, and scientific experts for evenings of illuminating discussion on some of the biggest topics in food and wine being studied at UC Davis today. The Robert Mondavi Institute and UC Davis Library have embarked on this partnership to advance our shared commitment to supporting scholarship about food and wine, at UC Davis and beyond.