About the event:
On Wednesday, July 8, Corinne Rich and Katie Rouse, founders of Birdhorse Wines, joined Andrew Waterhouse for an informal (and hilarious) chat about how they met, their time at UC Davis, and, of course, the wines they make.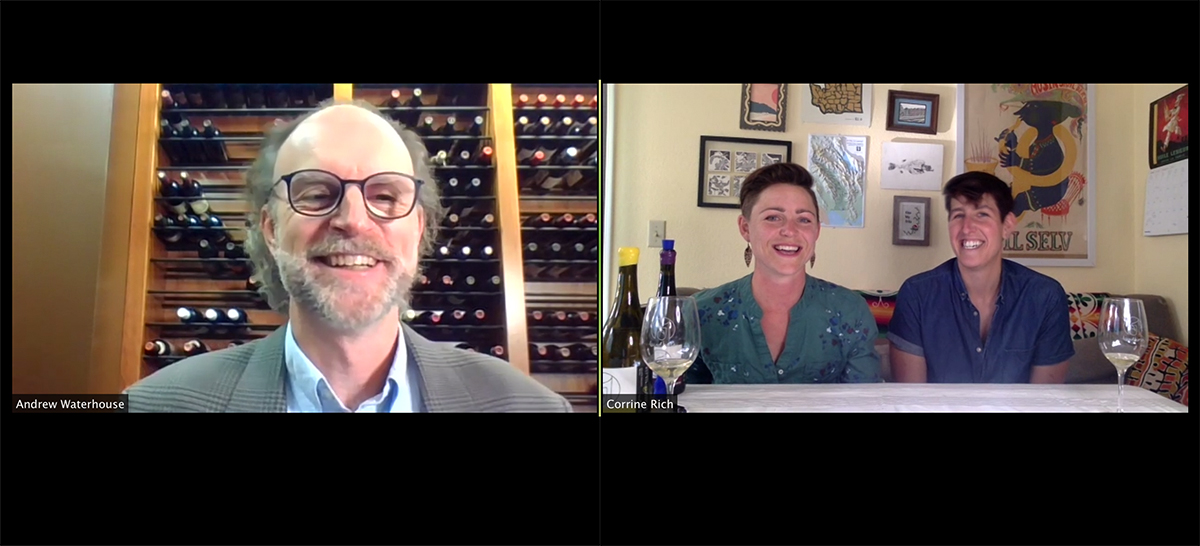 The guests:
Corinne Rich was born and raised in Sonoma County, California. She earned her B.A. in Chemistry at the University of Pennsylvania and, after the world's briefest stint in pharmaceutical research,  returned to Northern California and dove head-first into wine production. She spent time working the harvest circuit in a variety of regions, including Sonoma, Willamette Valley, New Zealand, and Australia before returning to school for her M.S. in Viticulture and Enology at UC Davis. There she met Katie Rouse and, well, the rest is history! She is currently a cellar master at a winery in St. Helena.
Katie Rouse earned a B.A. in Geology at Whitman College. Born into a winemaking family in Rockbridge County, Virginia, Katie gravitated back to winemaking while living in Sonoma, California and working in the the Napa/Sonoma Carneros. While completing her M.S. in Viticulture and Enology at UC Davis, she fell head-over-heels for Corinne, and is now thrilled to have found a partner in, well...everything! Katie currently works as a cellar master and viticulture coordinator at a winery in St. Helena.