Robert Mondavi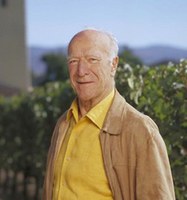 Robert Mondavi is legendary in the development of the California wine industry. In 1966, he established the Robert Mondavi Winery in the Napa Valley with the goal of producing wines that would rival the finest European wines. It was the first major winery built in Napa Valley following the repeal of the Prohibition Act in 1933.
In the late 1960s, Mr. Mondavi pioneered many fine winemaking techniques, including cold fermentation, stainless steel tanks, and the use of French oak barrels. He also initiated blind tastings in the Napa Valley, allowing consumers and the trade to evaluate wine quality.
Mr. Mondavi has long believed that great wines should be recognized internationally. In the 1970s, the Robert Mondavi Winery was among the first to export premium California wine. This international outlook also led to partnerships with prominent wine families of the world, embracing the belief that great wines result from the quality of the soil, climate, and the people who create them.
"The idea was to take our different cultures and traditions, along with the best materials and know-how from Bordeaux and California, to create a wine with its own style, character, and breeding," said Mondavi. Opus One was the result of this partnership with Baron Philippe de Rothschild.
An uncompromising perfectionist, Mr. Mondavi has been guided by the belief that, "If you wish to succeed, you must listen to yourself, to your own heart, and have the courage to go your own way."
In 2001, Mr. Mondavi made a $25 million gift to UC Davis for the establishment of the Robert Mondavi Institute for Wine and Food Science.
"UC Davis has been a true partner in building the international reputation of the California wine industry," Mondavi said. "California wines are equal to the world's best in quality, diversity, and excitement. We are now leading the way with UC Davis graduates at the helm of many of our finest wineries, Robert Mondavi Winery included. We are greatly honored to support UC Davis with new facilities that ensure its position as the world's leading educational center for viticulture, enology, and food science."
Robert's wife, Margrit Biever Mondavi, who joined the winery in 1967, was vice president of cultural affairs and shared her husband's passion for uniting wine with fine art, music, and culinary artistry.
Honorary Board
The Robert Mondavi Institute Honorary Board is composed of a distinguished group of thought-leaders whose expertise and industry leadership will represent, inspire, and honor the institute's vision — "Enhancing our quality of life through wine and food sciences" — for future generations.
August A. Busch III
Francis Ford Coppola
Darrell Corti
Ann and Gordon Getty
Agustin Huneeus
Fritz Maytag
Margrit Mondavi
Michael Mondavi
Tim Mondavi
Paul Montrone
Wolfgang Puck
Martin Yan
Interim Executive Director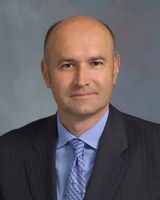 Jean-Xavier Guinard, a professor in the Department of Food Science and Technology, is serving as the Interim Director of the Robert Mondavi Institute for Wine and Food Science. "Robert and Margrit Mondavi have gifted UC Davis, California and the world with so much that it is quite humbling and yet truly inspiring to embrace their vision of wine, food and the arts for quality of life," said Professor Guinard.
Professor Guinard is a world-renowned sensory scientist and consumer researcher who has made key discoveries in the field of food preferences, choice and intake. Trained as an agricultural and food engineer in France, he then earned a Master's Degree in Enology and a PhD in microbiology from UC Davis. Professor Guinard was the Associate Vice Provost for International Programs at UC Davis from 2007 to 2010 and then served as Associate Vice Provost and Executive Director of the System-wide UC Education Abroad Program from 2010 to 2015, and he has been a faculty member at UC Davis since 1994.
Dr. Clare Hasler-Lewis, founding executive director of the Robert Mondavi Institute for Wine and Food Science, retired on June 30, 2017. Dr. Hasler-Lewis's leadership as the founding director of the Robert Mondavi Institute for Wine and Food Science, and her many contributions of 13 years will be appreciated for years to come. She created an extensive network of partners and friends for the institute and has been a champion of the Centers of Excellence within the institute. She made the institute a premiere venue for outreach events related to food and wine on campus, and worked closely with industry partners to support student education through grants and scholarships. "It has truly been an honor to support and promote Robert Mondavi's vision for UC Davis over the past 13 years," remarked Dr. Hasler-Lewis.